LGBTQ MEANING CONSTRUCTION ON THE #FREETOLOVE CAMPAIGN IN CLOSE UP ADVERTISEMENT
LGBTQ+ CONSTRUCTION ON THE #FREETOLOVE CAMPAIGN
Palavras-chave:
LGBTQ signs, #FreetoLove campaign, Advertisement, Semiotic Analysis
Resumo
The purpose of this study was to investigate the meaning construction of the signs contained in the #FreetoLove campaign in the Close Up advertisement that constructs LGBTQ. This study applied Ferdinand De Saussure's Semiotic Analysis Method in analysing the data. The analysis deeply discussed the concept of #FreetoLove campaign from Close Up advertisement and the appearance of signs in it which was considered to construct the Lesbian, Gay, Bisexual, Transgender, and Queer (LGBTQ) meaning in Indonesian version of Close Up advertisement. The advertisement was created in two versions to which one was commercialised globally and the other was for countries whose culture went against LGBTQ. By applying De Saussure analysis, the result showed that non-LGBTQ advertisement of Close up # freetolove adopted LGBTQ signs into the setting of the advertisement. The signs being used were bright colors resembling LGBTQ community, stripe-pattern, and green carnation as the old symbol of gay people.
Referências
ADE, D. D. Konstruksi Identitas Waria dalam Hubungan Berpasangan: Studi Kasus CBO (Community Base Organization) Kembang Kuning. Mozaik Humaniora Journal, 19 (1), p. 18–25, 2019.
BRIANDANA, R. Representation of Political Ideology in Advertising: Semiotics Analysis in Indonesia Television. International Journal of English Literature and Social Sciences (IJELS), 764-774, 2019. Available at Google Scholar.
DAMAYANTI, Rita. Laporan Kajian: Pandangan Masyarakat terhadap Lesbian, Gay, Biseksual dan Transgender (LGBT) di Jakarta, Bogor, Depok dan Tangerang 2015, p. 4, 2015. Report of Survey (32 p.). Available at: http://www.kemenpppa.go.id. Retrieved on: 14 July 2021.
DENZIN, Norman K.; LINCOLN, Yvonna S. Handbook Of Qualitative Research. Yogyakarta: Pustaka Pelajar, 2009. Paperback (799 p.). ISBN: 978-602-84.
FATMAWATI, F. Religiusitas Waria Di Surabaya. Lakon: Jurnal Kajian Sastra dan Budaya, 8(2), 87. 2019. Doi: https://doi.org/10.20473/lakon.v8i2.19778.
HARDY, Janet W.; EASTON, Dossie. The Ethical Slut, Third Edition: A Practical Guide to Polyamory, Open Relationships, and Other Freedoms in Sex and Love. Berkeley: Ten Speed Press, 2017. E-Book (320 p.). ISBN-13: 978-0399579660.
INDRAYATI, N. K.; DWICAHYANI, N.; PRASTOWO, H. E.; VINASTHIKA, P. A.; GANIES, G. S. Proses Pengambilan Keputusan Menjadi LGBT pada Individu dengan Karakteristik Religius. INSAN Jurnal Psikologi Dan Kesehatan Mental, 4(1), p.43, 2020. https://doi.org/10.20473/jpkm.v4i12019.43-53.
MAIMUNAH. The U. S. Homeland Security's Biopolitics in the Age of "Terrorism" Pemberdayaan Waria Seniman Ludruk dalam Program Penanggulangan HIV / AIDS (Empowering Transgender Ludruk Artists in HIV / AIDS Prevention Program), 16 (1), 2016.
MASSAY, E. M. A review on the prevailing gaps in women' s sexual and reproductive health rights in Tanzania's National Health Policy 2017. Jurnal Sosiologi Dialektika, 16(1), p. 1–11, 2021.
MEAD, George H. Mind, Self, and Society: from the Standpoint of Social Behaviourist. (C. W. Morris, Ed.). Chicago IL: University of Chicago Press, 1934. E-Book (440 p.). ISBN: 978-0226516684.
MOXON, Sharon. Gay Symbols. Sappo Speaks: The lesbian and Gay Quarterly Journal at UCSD. San Diego: University of California, p. 4-5, 1985. Available at: https://library.ucsd.edu. Retrieved on: 15 July 2021.
MULYANA, Ahmad. Representasi Gaya Hidup Pria Metrosexual Di Majalah Pria Ibukota. Jurnal Visi Komunikasi, p. 69-86, 2017. DOI:10.22441/JVK.V13I1.370.
NAIMAH, M. J.; WINARDI, B.; LESTARI, P. Knowledge about sexually transmitted infections does not associate with attitude towards LGBT behavior. Majalah Obstetri & Ginekologi, 27(3), p. 99, 2020. DOI: https://doi.org/10.20473/mog.v27i32019.99-102.
NÖTH, Winfried. Handbook of Semiotics. Indiana: Indiana Univeristy Press, 1990. E-book (592 p.). Available at: https://www.jstor.org/stable/j.ctv14npk46. Retrieved on: 7 July 2021.
O'BRIEN, Michelle E. The Influence of Donors on Cross Class Social Movements: Same Sex Marriage and Trans Rights Campaigns in New York State. Social Movement Studies. Journal of Social Movement Study, vol. 18, p. 586-601, 2019. Available at: https://doi.org/10.1080/14742837.2019.1598354. Retrieved on: 7 July 2021.
PAOLETTI, Jo B. The gendering of infants' and toddlers' clothing in America, in Queer Futures: Reconsidering Ethics, Activism, and the Political. New York: Routledge, 1997. E-Book (254 p.). ISBN-13: 978-1409437109
POLLAY, Richard. The Distorted Mirror: Reflections on the Unintended Consequences of Advertising. Journal of Marketing, 50, pp. 18-36, 1986. Available at: doi:10.1353/asr.2000.0012. Retrieved on: 14 July 2021.
SMITH, Veronica. Visual Persuasion: Issues in the Translation of the Visual in Advertising. Meta, volume 53, issue 1, p. 44–61, 2008. Available at: https://doi.org/10.7202/017973ar. Retrieved on: 15 July 2021.
SPOT. Closeup: The Journey to Be Free to Love, 2021. Available at: https://www.close-up.com/ph. Retrieved on: 7 July 2021.
STETZ, Margaret D. Oscar Wilde at the Movies: British Sexual Politics and The Green Carnation (1960). Biography, volume 23, number 1, winter 2000, pp. 90–107, 2000. Available at: https://www.jstor.org/stable/i23538663. Retrieved on: 14 July 2021.
SURIYASARN, Busakorn. Gender identity and sexual orientation in Thailand. Bamgkok: International Labour Organization, p. 5-8, 2014. Report of Field Study (140 p.). Available at: https://www.ilo.org/publication/wcms_356950. Retrieved on: 14 July 2021.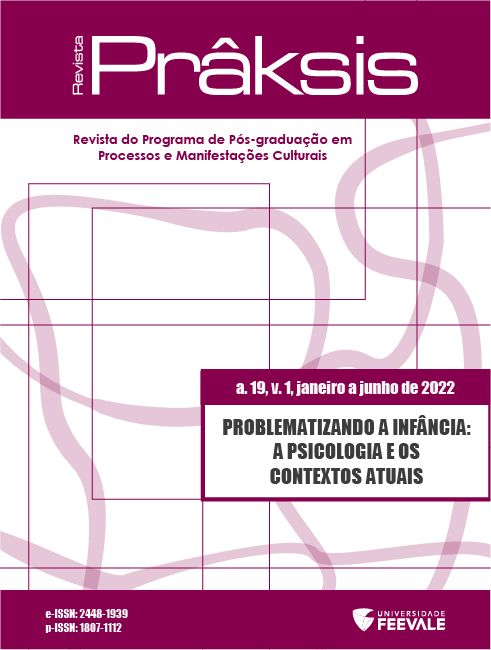 Downloads
Como Citar
Gusfa, H. ., Ramdani, & Franciska, S. M. . (2021). LGBTQ MEANING CONSTRUCTION ON THE #FREETOLOVE CAMPAIGN IN CLOSE UP ADVERTISEMENT: LGBTQ+ CONSTRUCTION ON THE #FREETOLOVE CAMPAIGN. Revista Prâksis, 1, 154–166. https://doi.org/10.25112/rpr.v1.2724
Licença
Copyright (c) 2021 Moses Pandin
Este trabalho está licenciado sob uma licença
Creative Commons Attribution 4.0 International License
.
• Os autores mantêm os direitos autorais e concedem à revista o direito de primeira publicação com o trabalho licenciado sob a Licença Creative Commons - Attribution 4.0 International (CC BY 4.0).
• Os autores são estimulados a publicar e distribuir seu trabalho online (ex.: em repositórios institucionais ou na sua página pessoal), pois isso pode aumentar o impacto e a citação do trabalho publicado.