DIGITAL INFLUENCERS, MONETIZATION MODELS AND PLATFORMS AS TRANSACTIONAL SPACES
Palavras-chave:
Monetization, Digital Influencers, Instagram
Resumo
This paper aims to discuss the impact of digital influencers' content monetization on social media in the context of platform governance. For achieving this objective, it characterizes the Monetization Supply Chain and the different monetization models as ad revenue, on-platform influencer marketing; subscription, tokenization, crowdfunding; direct selling; creator funds; besides the traditional influencer marketing. It also presents preliminary analyses of a dataset of posts by 400 influencers from four countries: Brazil, Germany, the Netherlands and the United States of America to understand how content creators from different countries are framing sponsored content.
Referências
BERTAGLIA, Thales; DUBOIS, Adrien; GOANTA, Catalina. Clout Chasing for the Sake of Content Monetization: Gaming Algorithmic Architectures with Self-moderation Strategies. Forthcoming in Morals and Machines, v. 1, 2021. Available at: http://dx.doi.org/10.2139/ssrn.3843631. Access on: Sep. 12, 2022.
BOYD, danah. Social Network Sites as Networked Publics: Affordances, Dynamics, and Implications. In: PAPACHARISSI, Zizi (ed.). Networked Self: Identity, Community, and Culture on Social Network Sites. Abingdon: Routledge, 2010.
GOANTA, Catalina; WILDHABER, Isabelle. In the Business of Influence: Contractual practices and Social Media content monetisation. Schweizerische Zeitschrift für Wirtschafts-und Finanzmarktrecht, Zurich, n. 91, p. 346-357, 2019.
INFLUENCER MARKETING HUB. The Creator Economy is the Economy. Last Updated: November 23, 2022. Available at: https://influencermarketinghub.com/creator-economy-is-the-economy/. Access on: Dec. 12, 2022.
MICHAELSEN, Frithjof et al. The impact of influencers on advertising and consumer protection in the Single Market. Luxembourg: European Parliament, 2022.
THE GUARDIAN. Meta injecting code into websites to track its users, research says. The Guardian, London, Aug 11, 2022. Available at: https://www.theguardian.com/technology/2022/aug/11/meta-injecting-code-into-websites-visited-by-its-users-to-track-them-research-says. Access on: March 14, 2023.
VAN DIJCK, José; POELL, Thomas; DE WAAL, Martijn. The platform society: Public values in a connective world. Oxford: Oxford University Press, 2018.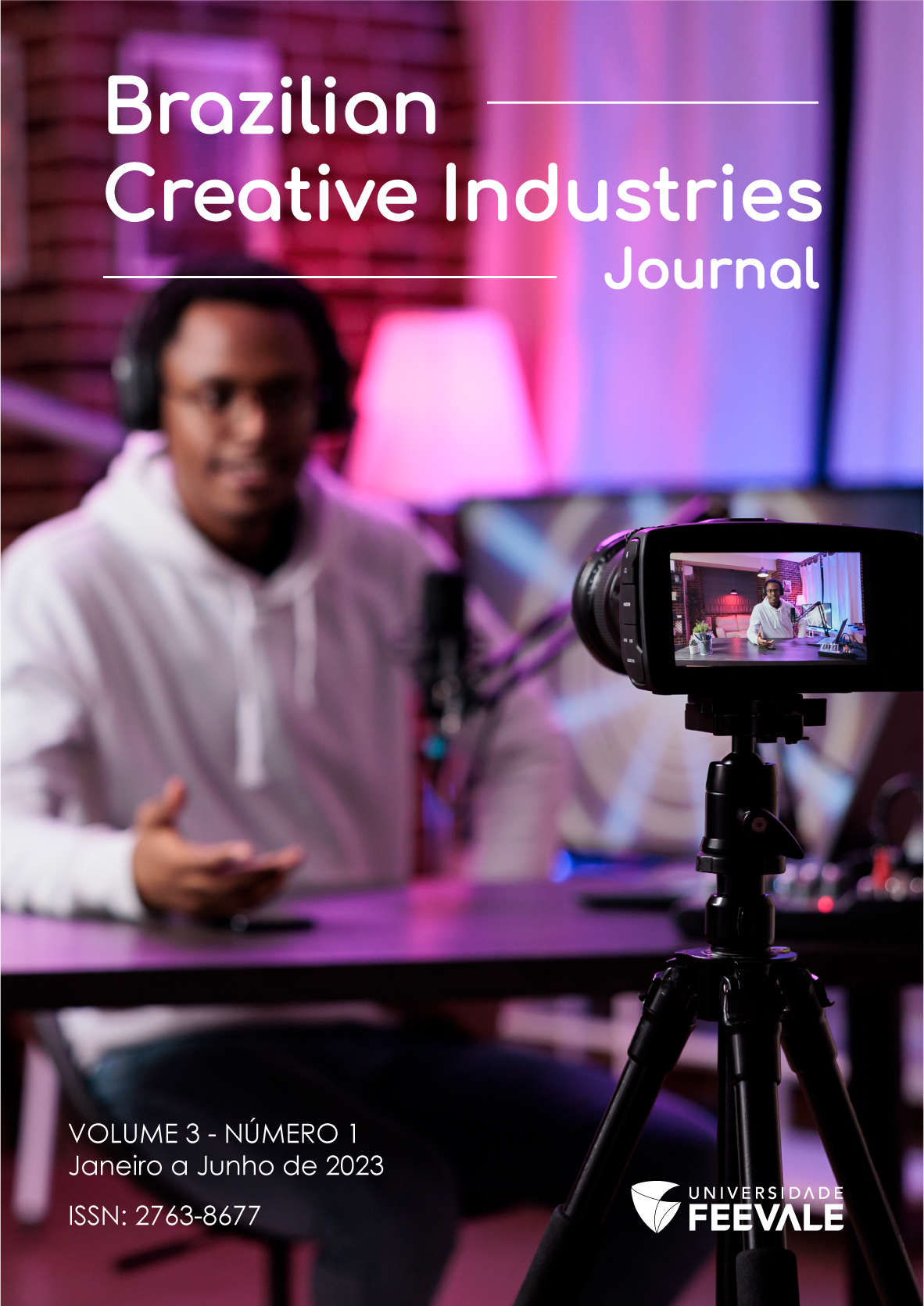 Downloads
Licença
Copyright (c) 2023 Catalina Goanta, Thales Costa Bertaglia
Este trabalho está licenciado sob uma licença
Creative Commons Attribution 4.0 International License
.